FABRIC AND TEXTILE PERFUMES
Having some perfume on fabrics feels like a soft touch. Fragrances customize home linen, refresh clothes, and let us smell our favorite scent on pillows with every move.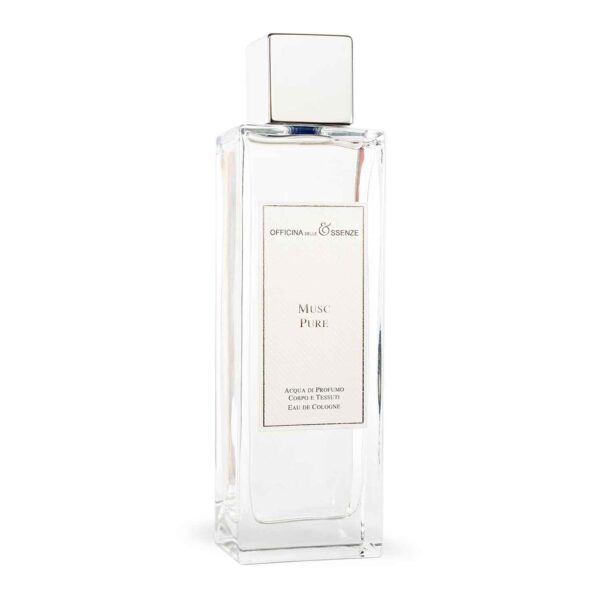 A barefoot journey through a forest of centuries-old trees covered with leaves. Do you smell the understory notes? Musc Pure is an incredibly fresh bouquet of ferny and woody aromas. It brings together the original strong nature of Oak Musk and the gentle softness of White Musk. A determined Eau de Parfum that holds the unique charm of nature.
It takes a small gesture to refresh sheets, pillows, curtains, or our own undergarment. The fabric and textile perfume has gentle consistency, typical of Eau de Cologne. It is perfect for those who love spraying fragrance notes and smell endless freshness in every move. Citrus, floral and talc notes offer a burst of energy or regenerating escape. Have a personal touch and smell a personal scent on what is dear and intimate to you. Each fragrance evokes different sensations.
Citrus notes are the most vivid. They fill your fabrics with energy. Floral notes carry you away to that fresh sense of linen just hung out in the sun, while talcum notes tickle childhood memories.
HOW TO USE PERFUME ON FABRICS
To perfume fabrics, spray your fragrance about twenty centimeters away from a piece, be careful and do not point at the same area. Spray as many times as you want depending on the size of your textile. Spray once or twice in case of a pillow or undergarment. Use at least a double portion for curtains or sheets.