HOME SCENTS
Choose the home scents depending on the rooms you want to perfume
Perfume your home with a home fragrance and create immediately a refined, exclusive olfactory atmosphere. Make your apartment unique with an essential oil diffuser with reeds or with a perfume gun to spray when you need it.

SELECT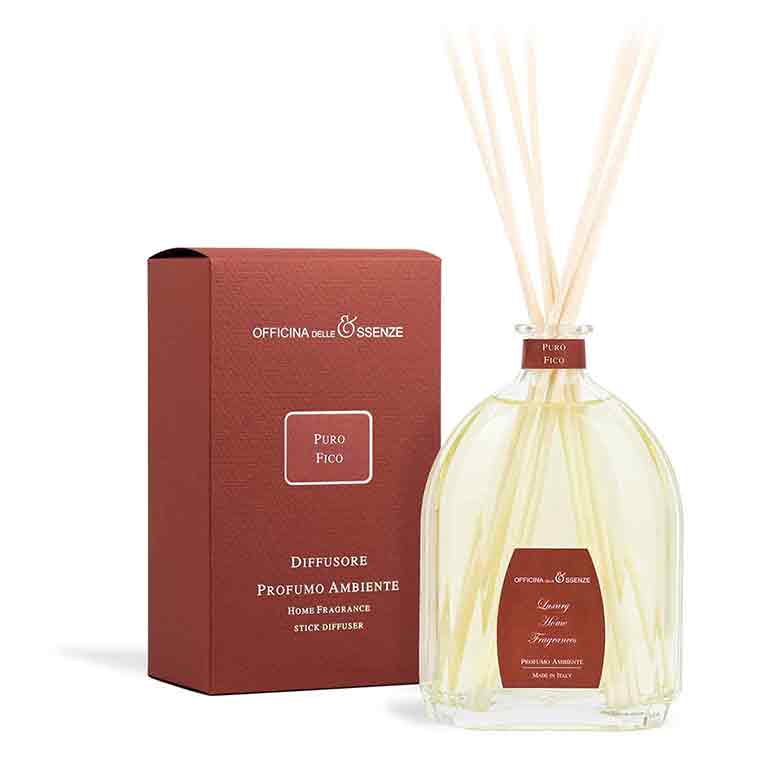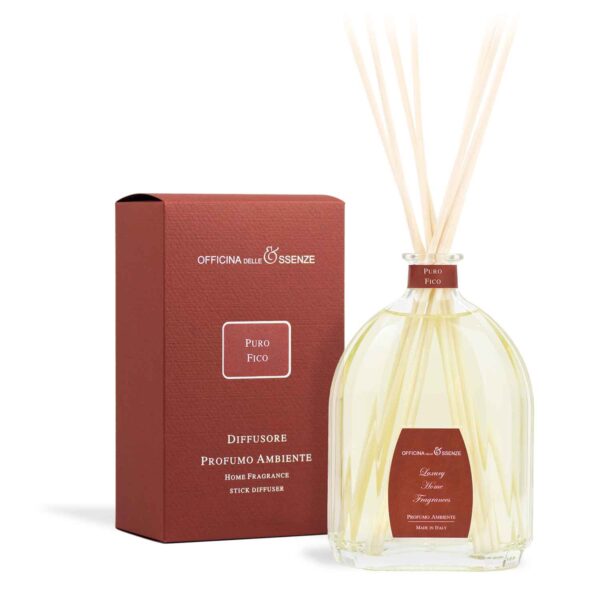 The sensual effusion of a white walk on the water's edge before a dive in the blue Mediterranean. Fig spreads in the air the sparkling perfume of the fig leaves with the vivid sweetness of its luxurious fruit. A juicy breeze which brings you into the legend by sensing the breath of wood and the green aroma of nature.
Fig is the ideal fragrance to scent living areas and dining rooms. You can relax among cupboards, stoves and bookshelves. It's a fragrance to enjoy while sitting on the sofa and watching TV or while chatting with friends in the sitting room: you will be immersed in an absolute well-being.
Get your fill of energy in the morning if the sparkling scent of the citrus tickles you. Relax and leave a long working day behind you, thanks to mild fragrances, specially created to let you dive into a soft and comfortable cloud.
Choose the most suitable fragrance for your home depending on the room you wish to scent. Each perfume tells a story and when it spreads throughout a room, that place becomes a stage.
RETAIL STORE
Choose the ideal home scent for you retail store
If you have a boutique, a professional studio or a wellbeing centre, then welcome your customers with an emotion. Discover how to integrate the home fragrance diffusers inside the space in your retail shop, by choosing the right fragrance for your activity.