HOME SCENTS
Choose the home scents depending on the rooms you want to perfume
Perfume your home with a home fragrance and create immediately a refined, exclusive olfactory atmosphere. Make your apartment unique with an essential oil diffuser with reeds or with a perfume gun to spray when you need it.

SELECT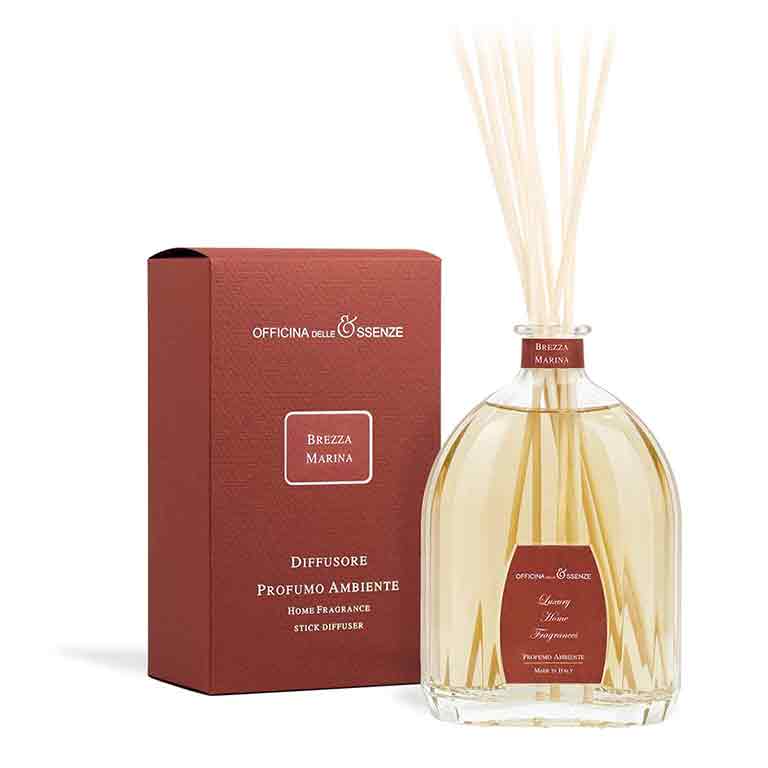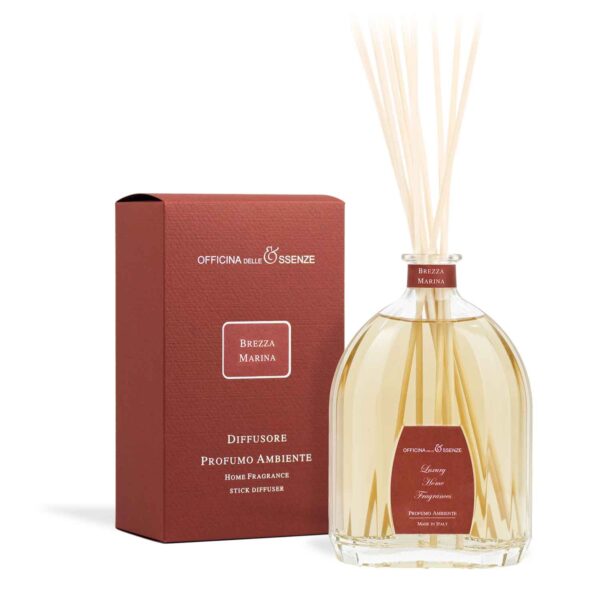 A walk among the rocks breathing the intense and salted Mediterranean perfume. Brezza Marina spreads into the rooms the freshness of the waves crashing on the cliffs. It's like the vibrant smell of the wind blowing from the pinewood and bending the foliage of the trees. Brezza Marina is the sparkling magic of a sea becoming a starry sky during the night.
Brezza Marina is the ideal fragrance to scent toilettes and bathrooms, where its fresh energy invigorates body and soul. Under the shower, in the bathtub or in front of the mirror you can experiment its regenerative power spreading through the room.
Get your fill of energy in the morning if the sparkling scent of the citrus tickles you. Relax and leave a long working day behind you, thanks to mild fragrances, specially created to let you dive into a soft and comfortable cloud.
Choose the most suitable fragrance for your home depending on the room you wish to scent. Each perfume tells a story and when it spreads throughout a room, that place becomes a stage.
RETAIL STORE
Choose the ideal home scent for you retail store
If you have a boutique, a professional studio or a wellbeing centre, then welcome your customers with an emotion. Discover how to integrate the home fragrance diffusers inside the space in your retail shop, by choosing the right fragrance for your activity.