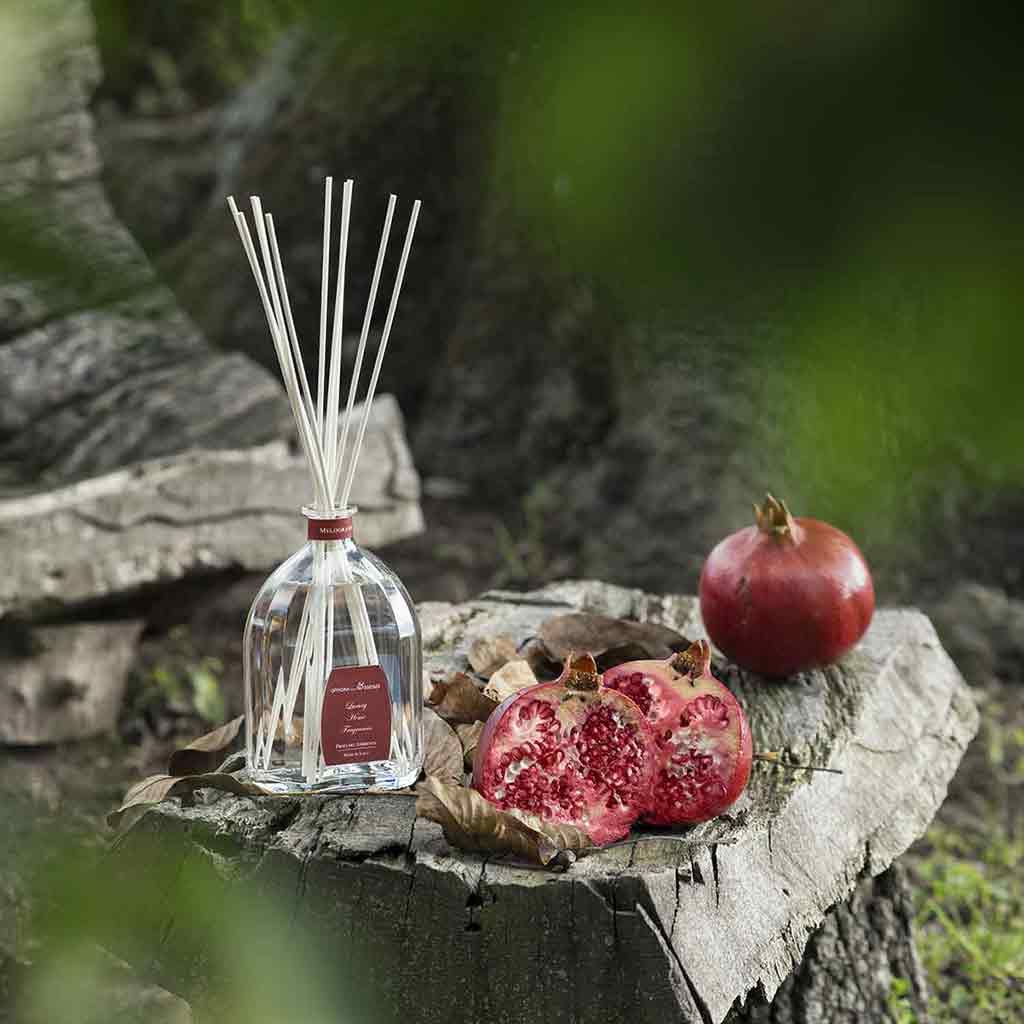 HOME FRAGRANCES
From a luxurious glass bottle a refined fragrance enwraps the space by scenting naturally and gradually your room through the precious wooden reeds. Home Diffusers by Officina delle Essenze are the ideal choice for everyone looking for a constant flow of perfume that can create a pleasant olfactory and visual atmosphere, suited for both home and professional environments and with a large selection of home fragrances.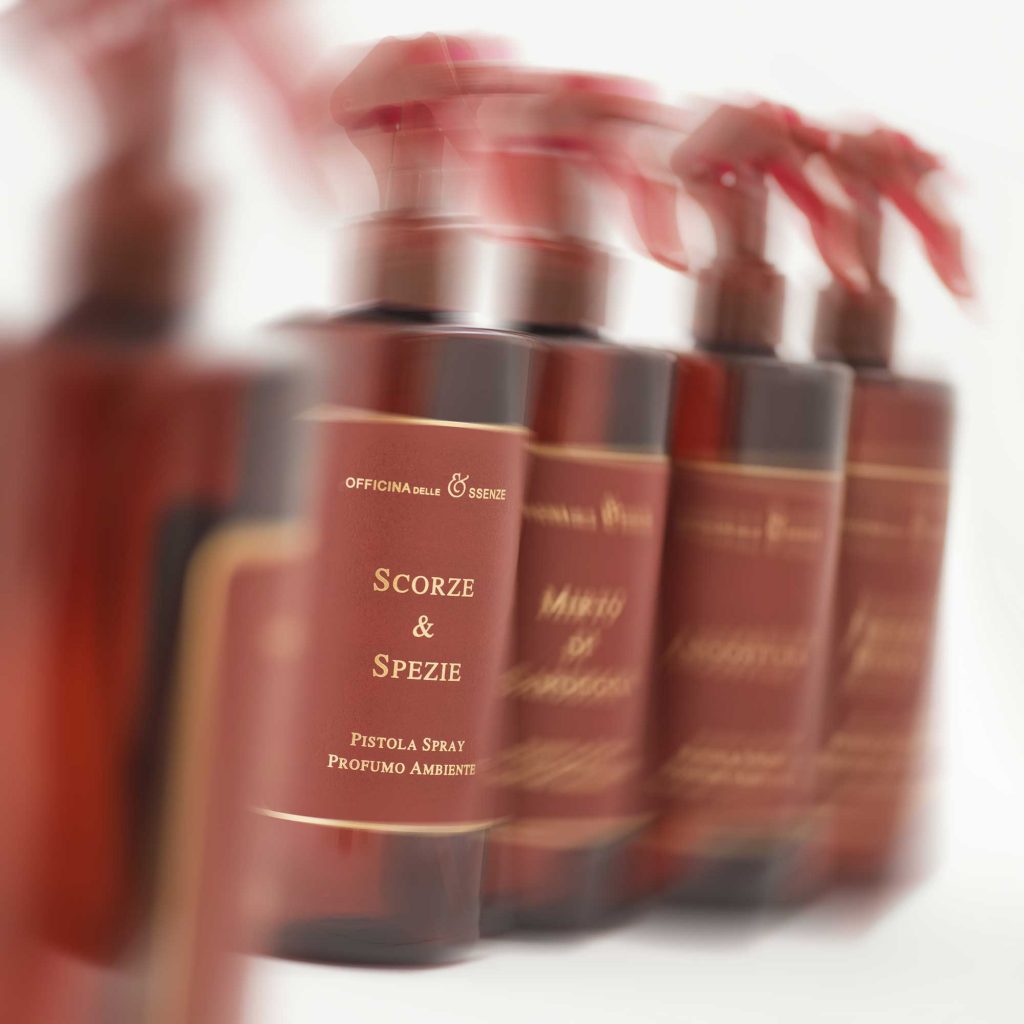 LARGE SPACES FRAGRANCES
With a simple action you can have a concentrated fragrance that in a few seconds spreads out in the space. Perfume Guns are the ideal choice for everyone who needs to scent wide rooms such as open spaces, showrooms and shopping malls. Thanks to the special trigger system you can obtain an immediate result with the best intensity of the perfume without any waste. A scented cloud with an immediate and constant effect that lasts some hours.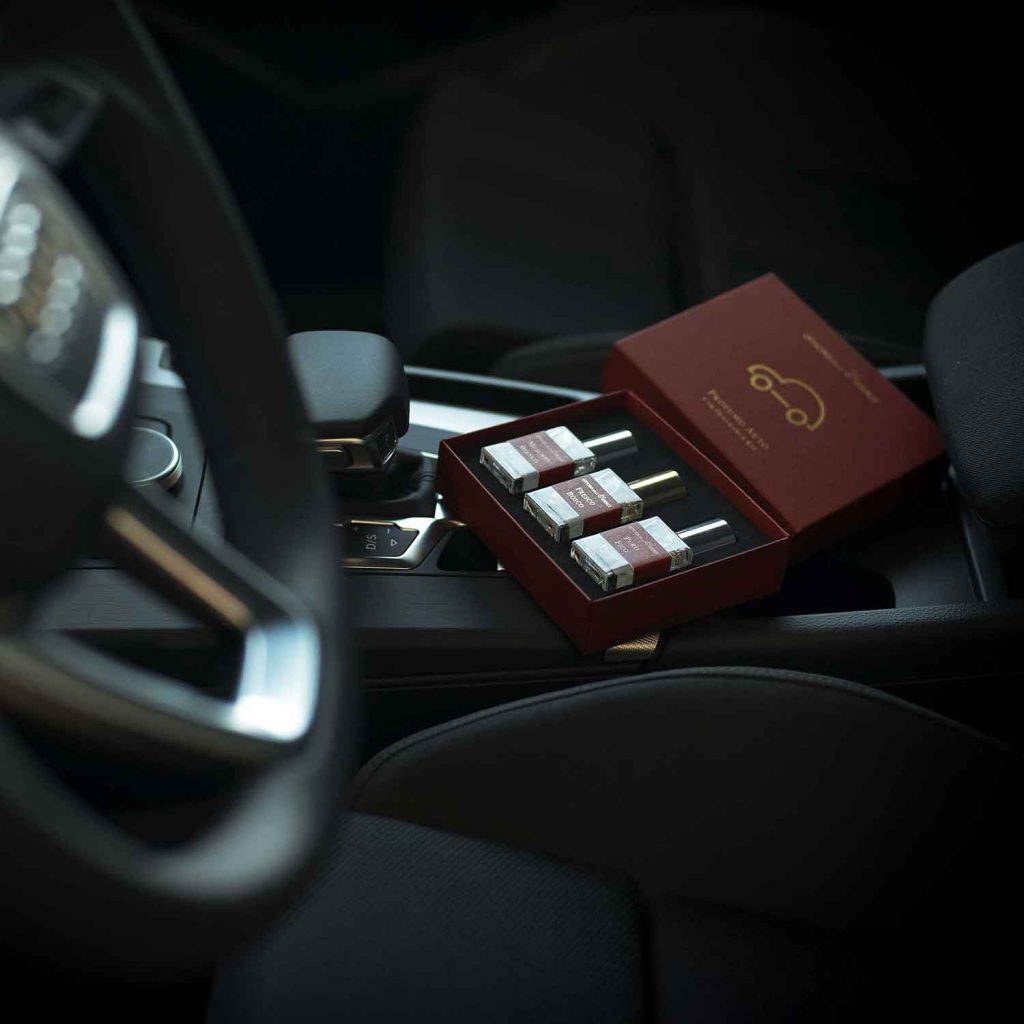 CAR PERFUMES
It's a journey through luxurious perfumery where you can speed emotions up thanks to an olfactory atmosphere of pleasant well-being. Car Fragrance Kit is the first stylish proposal by Officina delle Essenze to perfume the car. An innovative present that has been conceived in two versions: one for him and one for her. It's perfect to be set in the dashboard to find out day by day new fragrances and up to date nuances. Having a scented car while you are driving will become a simple and natural operation.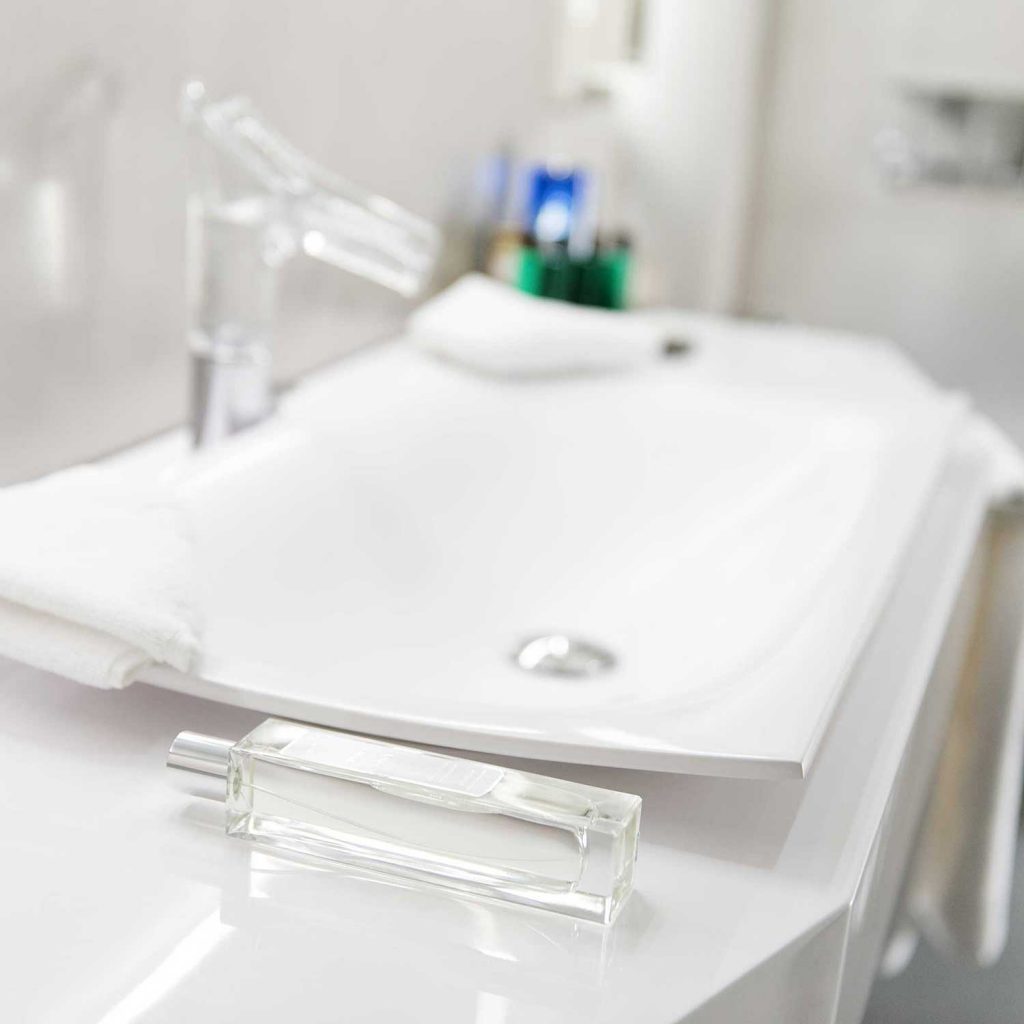 BODY & CLOTHES
Gentle and light fragrances that are ideal for both body and clothes in summer as well as in winter. A mild perfume that pampers your skin and leaves it transpire. A perfect moment after a reinvigorating shower, a pure and scented touch to spray on sheets, bathroom towels and underwear; inside wardrobes and drawers to enjoy the exclusive comfort of a fresh sensation of cleanliness.
PERSONAL PERFUMES
Long lasting and embracing Eau de Parfum to wear everyday as a second skin. Warm fragrances with sweet, amber and woody notes, gentle yet full bodied and rich of nuances. And again pure fragrances with soft and intense notes to release a sensation of freshness. The entire beauty of living a unique experience in touch with all the different expressions of nature.
Let's talk about
Timeless and light
Eau de Cologne is the ideal fragrance in spring and summer
. It is always the right choice if you will not forgo to a
fresh
and
sparkling
scent to be wrapped in during the hottest months of the year.
Do you wonder about how a niche perfume has been created and how the
olfactory notes
have been modified into the fragrances you prefer? Behind the creation of
niche perfumes
there is a world which is often unknown and which is made of "noses" that are always looking for inspiration to transform emotions into fragrances.
NEWS, TIPS & TRICKS AND EXCLUSIVE ADVANTAGES
SIGN UP TO OUR NEWSLETTER
HAVE YOU FOUND WHAT YOU WERE LOOKING FOR?
Do you need a tip about a fragrance? Officina delle Essenze team is at your disposal for any question or advice. Get in touch!