NICHE EAU DE PARFUM
Travel across perfumed notes through luxurious artistic creations
Choosing the right Eau de parfum for us it's like a ritual and a whim. It's a luxurious opportunity we can't back out of. Each fragrance it's like a merry-go-round of emotions which leads us to other sensations: it can be romantic, seductive, sporty, adventurous, passionate and delicate. It's not a one-way road but a circle beginning and ending with an encounter. Perfumed notes which touch our nose and suddenly hit us, and by evaporating they give us nuances and emotions. They constitute a precious event, a close encounter which belongs to us.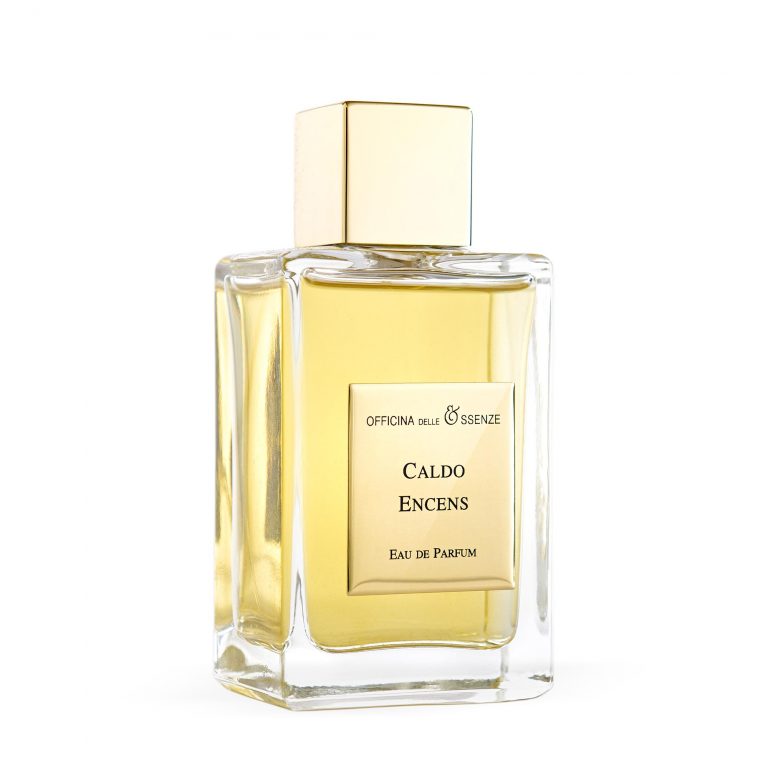 The oriental Mediterranean spirituality pulls on a magic fragrance with an incense note. A light contemporary Eau de Parfum with the refreshing and sparkling scent of Frankincens mingled with the balsamic note of Pine resin. A hot wind which crosses the desert following the Tuareg footsteps amidst sand dunes and enchanting oasis in the shade of high olibaum. Caldo Encens is a mystic voyage within the borders of Mesopotamia looking for a precious gold which kindles glamour every moment.
Officina delle Essenze creates many Eau de Parfum which are inspired by different personalities in order to interpret the histories they wish to live. All of them are original Made in Italy fragrances which are composed by a selection of the most refined essential oils. They represent drops of liquid emotions that you will love and choose to accompany you during your own travel.
The perfect Eau de Parfum for a woman is the one that recreates the atmosphere of that moment, and this fragrance can be one as well as many others. The Eau de Parfum for a man is something which reveals a lot about him even before you get to know him. These are timeless creations that accompany you as a guardian angel. Top notes, heart notes and base notes are mixed and they create a travel across the scented notes to achieve luxurious artistic creations.